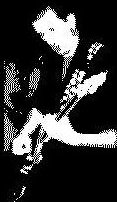 1. I am...
... SKYKIDD, from the USA, born in 1968.

I got hooked into computers when the Atari 2600 came out, shortly after tearing it apart and putting it back together. Soon after that, Apples came out and I was ruined.

All along I was an arcade junkie. Tag Team was the most amazing game I had ever played, and I used to skip school just to play it.

Then consoles came out. I was in heaven... and I was also broke.
2. I got into MAME...
... when I had a MAME zip file with maybe 1600 games in it. I had already succesfully collected a plethora of console emulators and ROMs, but one day I eventually unzipped it because I was bored. When I tried it out by playing astroids and was impressed, but when I saw tag team I had tears running down my face as I played.

I was overcome with so much emotion that day... but also I had to know more, and have more.
3. I love playing...
Mainly Tag Team - but I love everything. I find good in even the worst games. I'm just an addict!
4. I would like to say to Nicola and the MAME team...
Thank you, thank you, thank you!
---
Machine specs: 2600XP (AMD) | 2048GB | 5x80GB H/D
Graphics: ATi 9700 Pro | Sound: SoundBlaster Audigy
Controllers: X-arcade & mouse (and soon lightgun!)

---
[ e-mail me! ] [ No Homepage Yet ]