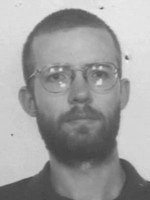 1. I am...
... Mark Mounsey, 27, happy to call Liverpool "Home" but originally from somewhere in the North East. I've got a dull office job working with students, but it pays the mortgage.

First computer was a ZX81, complete with 16k RAMpack and stick-on rubber keyboard. (3D monster maze!) Spent way too long in the arcades every summer in South Shields.

"Rosemeyer" is a name I use.
2. I got into MAME...
... sometime in the early 0.36 cycle. Can't remember where or when I found it but it was probably after going to www.emuunlim.com looking for a spectrum emulator to play Bubble Bobble, only to find I could play the real thing! I remember downloading MAME and BB, starting it up and not expecting much. Awesome! I just sat and listened to the sound as it took me back....
3. I love playing...
Jeez, where to start? Off the top of my head:

Wonderboy - I went to cyprus last year to get away from everything for a week, only to find a coffee table wonderboy in the lobby (10p a go!). Imagine: (get up - play wonderboy, go out, come back - play wonderboy) * 7 days... the late-night barman thought I was a nutjob!
Bubble Bobble, Super Sprint, Golden Axe, Final Fight, Xevious, Battlezone, Kung Fu Master...
4. I would like to say to Nicola and the MAME team...
I think it goes without saying that if you're *ever* in Liverpool, there is: a pub crawl, an indian meal and a spare bed - all on me!

Oh yeah - Keep On Keeping On - credit where it's due.
---
[ e-mail me! ] [ HomePage ] [ I'm a burner! ]