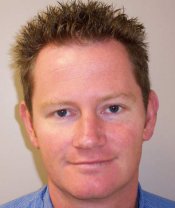 1. I am...
... Doc, or Craig.

I am 34 (2003) and married with a little boy, with another expected next year, and currently doing a computer science degree in slow time, I expect to complete it sometime around 2145. I live in Perth, Western Australia, which is on the edge of the desert and 2800 km from the next state capital.
2. I got into MAME...
... when I said to my brother "I wish I could play games like Moon Patrol and Mr DO! on my computer", and he replied: "I think you can. I saw something about emulators when I was surfing the net on night shift, last week"... and the rest is history.

I found MAME thirtysomething and a ROMsite called emux.com that day, and have been MAMEing ever since. And in 2001... I joined the burning team!
3. I love playing...
Smash TV, Mr Do!, Black Tiger, 1942, Time Pilot, Raiden, Moon Patrol, Neo Drift Out, New Rally X, Pengo, Bubble Bobble, 10 Yard Fight, Roc n Rope and so many others....
4. I would like to say to Nicola and the MAME team...
Thanks to all of you for your awesome efforts. I can't tell you how much it means to me to be able to play the games I grew up on. You guys rock. I'll shout you a beer next time you are in Perth.
---
Machine specs: 2500MHz (AMD XP) masquerading as an XP3200 | 512MB RAM (DDR) | 60/80/80/120GB H/D
Graphics: GeForce4 Ti (128MB) | Sound: Nforce2 400 Ultra (onboard)
Controllers: OzStick Ultimate (custom controller with flipper buttons)

---
[ e-mail me! ] [ Website! ] [ I'm a burner! ]